Johnson's resignation is 'opportunity' for events industry
Boris Johnson's exit from Downing Street has been described as a potential opportunity for our events sector.
CEO of mia Kerrin MacPhie raised hopes about Visa conditions and immigration rules being improved which could be a boost for our industry.
Meanwhile, across the Atlantic it's game on for E3's in-person return in June after partnering with RX's ReedPop.
Other top stories this week include a Messe Frankfurt show moving from Shanghai amid Covid-19 fears, UFI renews deal with Thai organiser and a survey confirms Italy's conference industry recovery.
Boris Johnson's exit is 'opportunity' for events
The UK Prime Minister's resignation offers an opportunity for the events industry to "thrive", according to an association.
Boris Johnson announced his decision to leave Number 10 after receiving unprecedented pressure from Conservative parliamentarians and ministers.
He told the nation he would remain in the post as a caretaker until a new leader was found, with the Meetings Industry Association (mia) claiming this could provide a boost for business events.
The Meetings Industry Association reacts to Boris Johnson's resignation
Read the full statement here https://t.co/TQV5S2bJiJ pic.twitter.com/V2AJqbiQdc

— The Meetings Industry Association (@MIAuk) July 7, 2022
Kerrin MacPhie, chief executive of the mia, said: "Despite the distractions of the inevitable leadership challenge and subsequent ministerial appointments, we may potentially witness positive change such as Visa conditions and immigration rules being relaxed.
"This will assist us to attract the much-needed workforce that left the UK post-Brexit and help business meetings and events thrive, providing much confidence to all – both domestically and internationally."
She added: "We will have to see how things unfold but what is clear is that collaboration and staying connected as a sector has never been more important."
The PM's term in office was ended by scandals that included breaches of Covid-19 pandemic lockdown rules, a luxury renovation of his official residence and the appointment of a minister who had been accused of sexual misconduct.
Cheers and applause were heard as he began his speech at the lectern outside Downing Street, while boos rang out from some outside the gates of the official residence.
Boris Johnson said his arguments to stay in power were rejected due to a "herd instinct" at Westminster and said it was "painful" not to be able to deliver on his plans

📸: @StefanRousseau pic.twitter.com/XxJUIL4VEH

— PA Media (@PA) July 7, 2022
Mr Johnson said: "I want to say to the millions of people who voted for us in 2019 – many of them voting Conservative for the first time, thank you for that incredible mandate.
"The reason I have fought so hard for the last few days to continue to deliver that mandate in person was not just because I wanted to do so, but because I felt it was my job, my duty, my obligation to you to continue to do what we promised in 2019.
"I am immensely proud of the achievements of this Government – from getting Brexit done and settling our relations with the continent after half a century, reclaiming the power for this country to make its own laws in parliament.
"Getting us all through the pandemic – delivering the fastest vaccine rollout in Europe, the fastest exit from lockdown and in the last few months leading the west in standing up to Putin's aggression in Ukraine."
UFI reaffirms relationship with Thai events industry
The renewed deal between Thailand's premier events organiser and UFI highlights the nation as "a main destination for international exhibitions", it has been claimed.
The Thailand Convention and Exhibition Bureau (TCEB) has extended its longstanding Diamond Sponsorship Agreement, which includes a focus on education and sustainability.
This move signals the organiser's strong commitment to improve corporate visibility in UFI events, activities and media. 
🗞️ #UFInews: UFI and TCEB renew long-standing Diamond Sponsorship Agreement

The official signing took place during the Global CEO Summit in Hamburg. 🤝

👉 https://t.co/EZeNxvFZp6 #eventprofs pic.twitter.com/Lgm0Ahapth

— UFI (@UFILive) July 5, 2022
Nichapa Yoswee, TCEB senior vice president, said: "This agreement between TCEB and UFI highlights Thailand as a main destination for international exhibitions.
"TCEB supports the sustainable development of exhibition business, promotes the Net Zero Carbon events which is in line with UFI's policies, and enhances local exhibition stakeholders' potential for Thailand's exhibition industry's development and readiness to embrace ASEAN and global opportunities."
Monica Lee-Müller, UFI president, said: "I am very excited to see the renewal of the very fruitful relationship between UFI and TCEB.
"The commitment of both entities towards working for the development of the exhibition industry will help UFI reach out to millions of exhibitors, visitors, stakeholders and policy makers.
"I believe the global exhibition industry and the industries using the business event platforms that exhibitions provide will greatly benefit from this continuous collaboration."
The deal – the highest tier of its kind – will see TCEB gain year-round promotion and visibility across all UFI events and activities.
All Diamond Sponsors directly contribute to expanding the depth and scope of initiatives to enable the association to serve the exhibition industry better.
Game on for E3 in-person return with RX
North America's seminal video game expo has confirmed its in-person return to Los Angeles under a new partnership with RX.
E3 will open its doors in June to reunite the global industry for a week of high-profile releases, world premieres and exclusive access to future products.
It is to be held at the Los Angeles Convention Center an organised in partnership by ReedPop – a boutique group within RX – and the Entertainment Software Association.
We're back! 👾#E32023 will take place in June at the Los Angeles Convention Center— with new partner ReedPop (the folks behind @PAX!)

Learn more: https://t.co/p9QUmBtkBu pic.twitter.com/MdW00Qekeg

— E3 (@E3) July 7, 2022
Lance Fensterman, president of ReedPop, said: "It is a tremendous honour and privilege for ReedPop to take on the responsibility of bringing E3 back in 2023.
"With the support and endorsement of the ESA, we're going to build a world class event to serve the global gaming industry in new and broader ways than we already do at ReedPop through our portfolio of world leading events and websites."
ReedPop is a veteran event production company behind PAX, New York Comic Con, Star Wars Celebratio, and other acclaimed celebrations of pop culture.
E3 2023 will welcome back publishers, developers, journalists, content creators, manufacturers, buyers, and licensors. The event will also highlight digital showcases and feature in-person consumer components.
Shanghai show down over Covid-19 fears
Fears over potential coronavirus restriction in Shanghai have forced Asia's leading laundry and textile trade fair to relocate.
Pandemic circumstances in the city have caused uncertainties about holding largescale events as well as fears over participant safety.
Talks among decision-makers have since led to the 2022 edition of Texcare Asia & China Laundry Expo (TXCA & CLE) to be moved to Ningbo.
A Messe Frankfurt statement said: "The recent pandemic circumstances in Shanghai have caused uncertainties about holding large-scale events in the city.
"Putting participants' safety the priority, and following discussions between the organisers and various stakeholders, the 2022 edition of TXCA & CLE will be moved to Ningbo."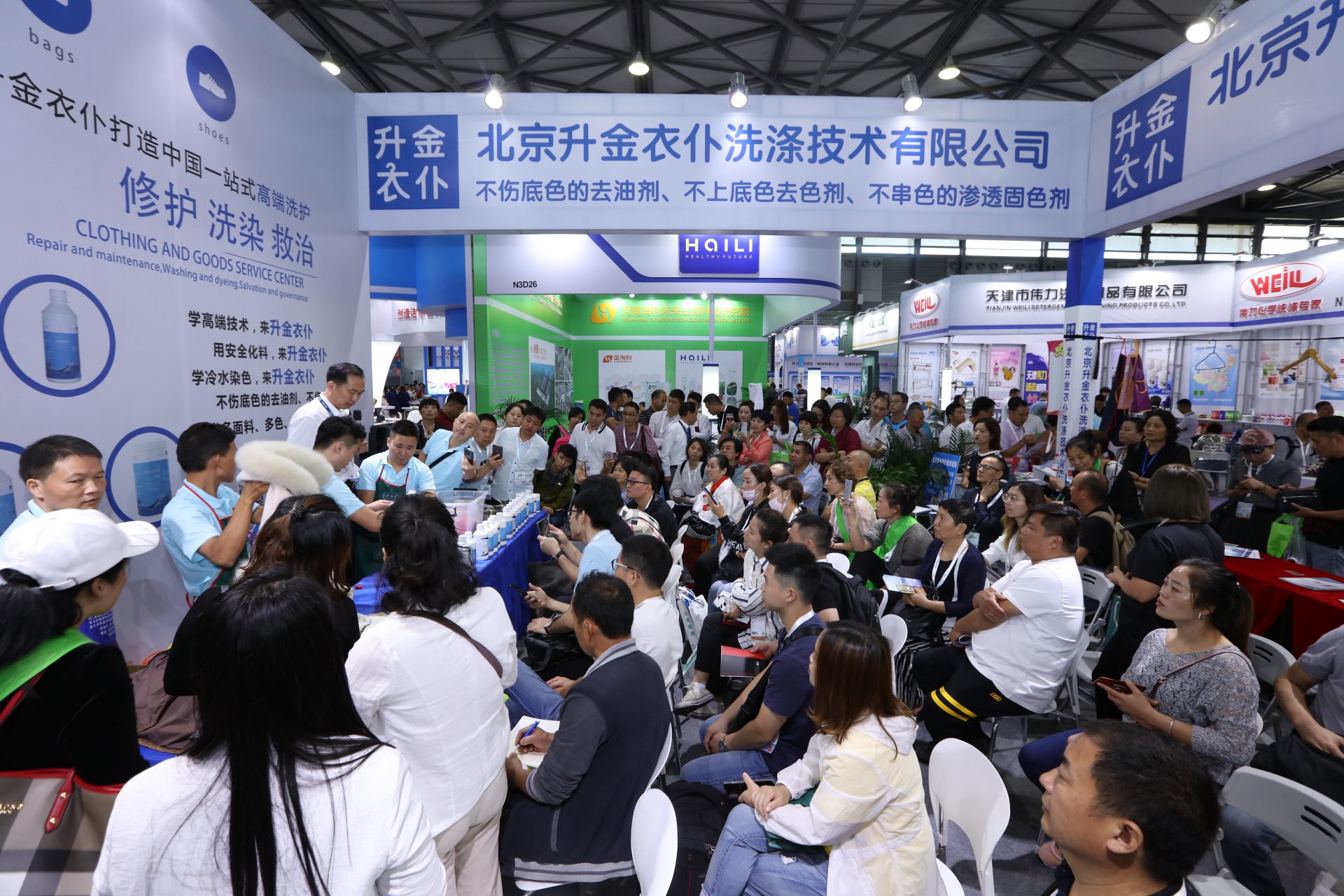 TXCA & CLE is an annual event organised by the China Laundry Association and the China Light Industry Machinery Association as well as Messe Frankfurt and Unifair Exhibition Service.
The fair will be pushed back to September to give fairgoers extra time to make the necessary arrangements for their successful participation at the new venue.
Organisers have said they will also comply with the local safety measures and will extensively promote the show to ensure another noteworthy edition.
Italian conference recovery on track, survey shows
The conference and events industry in Italian is on the road to recovery, according to new study.
Figures show a total of 86,438 show were held last year with 4.85 million delegates – up 24% and 15% respectively on 2020.
The Italian Survey of Conferences and Events also highlights how regulations meant it was only possible to hold in-person events from July and with reduced capacity until December.
This research was promoted by Federcongressi&eventi, whose president Gabriella Gentile claimed the lockdown strengthened the importance of in-person shows.
He said: "The market needs events, and wants to them to be held in person. The virtual world provided an important resource during the pandemic and will continue to be a possible option in the future, but the value of in-person meetings has undoubtedly been strengthened by the stop imposed by Covid-19.
"The economic, cultural and social role of events and conferences is also being increasingly recognised by institutions, with which we are in discussions to make our contribution to the sector's growth."
We hope you enjoyed reading this article and found it useful. At ExpoPlatform, we want to help you build better events and communities. Please get in touch and ask for a demo here. Thank you.