Manufacturing events revved up
We've seen big manufacturing-related moves with the launch of a special exhibition series and a major acquisition.
A new Return to Live survey has been launched to learn new lessons from the comeback of in-person events. Take part here.
Other stories this week include two global event associations signing a deal with an EU body, a focus on digital innovation at ETL Summit as well as success in the world's largest gathering of insurance leaders and innovators.
Manufacturing events get into gear
The manufacturing sector of the events industry has revved up its potential with a series of big moves.
This week saw the launch of key events including the Med Tech Innovation Expo by Rapid News. The event, touted as the UK and Ireland's leading show for medical device design and manufacturing technology attracted hundreds of professionals to the NEC Birmingham venue.
The show provided a fantastic chance for organisations involved in the medical supply chain, product development, and innovation to network, create ideas, and better understand prominent industry trends.
Thought leaders, innovators and manufacturers from across the medical and healthcare sector discussed major med-tech topics, including regulation, market access, start-ups and more.
Over 200 industry leaders attended the Med Tech Awards ceremony to congratulate honorees and recognise their contributions to the sector's growth.
The event is the outcome of Rapid News and Medilink UK working together. Rapid News Group is a conglomerate of multinational magazine publishing, trade show, and digital media enterprises specialising in manufacturing business-to-business communications.
Industry professionals were brought together – helped by the ExpoPlatform-powered app – to explore new ideas, understand emerging technologies and source products.
Meanwhile, M&E Week included a programme of CPD accredited live panel discussions, interactive workshops and demonstrations plus a host of highly topical digital sessions for professional development.
It was staged NEC Birmhingham, which also hosted Manufacturing & Engineering Week, showcasing high-end solutions for professionals over four days.
Return to Live survey launched
A new industry research scheme has been launched to find out how eventprofs are handling the comeback of in-person events.
The Return to Live survey aims to uncover some of the biggest hurdles faced during this period.
It comes after more than two years of disruption by lockdown measures, which contributed to a turbocharged digital transformation of events.
ExpoPlatform research suggests there is now 20 times more data available than before the pandemic, while many organisers have spoken of reshaping their business models to be more flexible.
Fill out the survey here. Responses are in confidence and will be presented in aggregate, which will be sent to you in our exclusive report.
EU's deal with events associations to help SMEs
An EU body has signed up to a deal with the events industry to help boost support for SMEs.
The Intellectual Property Office (EUIPO) recently reached agreement with both UFI and the European Major Exhibition Centres Association (EMECA).
It consolidates its connection with venues and organisers, while also reaching out to a wider audience that could benefit from the use of intellectual property and EUIPO initiatives.
💪 The power of collaboration: The @EU_IPO signs collaboration agreements with EMECA and #UFI to strengthen the support provided to @EU_Commission SMEs. 👏https://t.co/wn1PTNCF4b@bweizsacker

— UFI (@UFILive) June 6, 2022
Inge Buffolo, director of the customer department in the EUIPO says: "It is a great pleasure to welcome EMECA and the UFI to the Ideas Powered for Business network.
"We hope this partnership will be fruitful and that together we can provide many benefits to EU businesses.
"The exhibition industry can play a vital role in reaching out to those SMEs that need it the most, showing them how to protect their ideas at trade shows and fairs through our intellectual property initiatives."
ETL Summit: a focus on digital innovation
ETL Summit brought eventprofs together from four different continents with a focus on digital innovation.
The digital event offered a single day of content from a mix of suppliers, renowned planners and keynote speakers.
Its opening session was fronted by ExpoPlatform's Luke Bilton, who shared some key insights into our Future of Events ebook series.
He said: "I don't think there's any more interesting industry right now than the intersection of technology and events.
"There couldn't be a more exciting time right now than this fast-changing period that we are living through."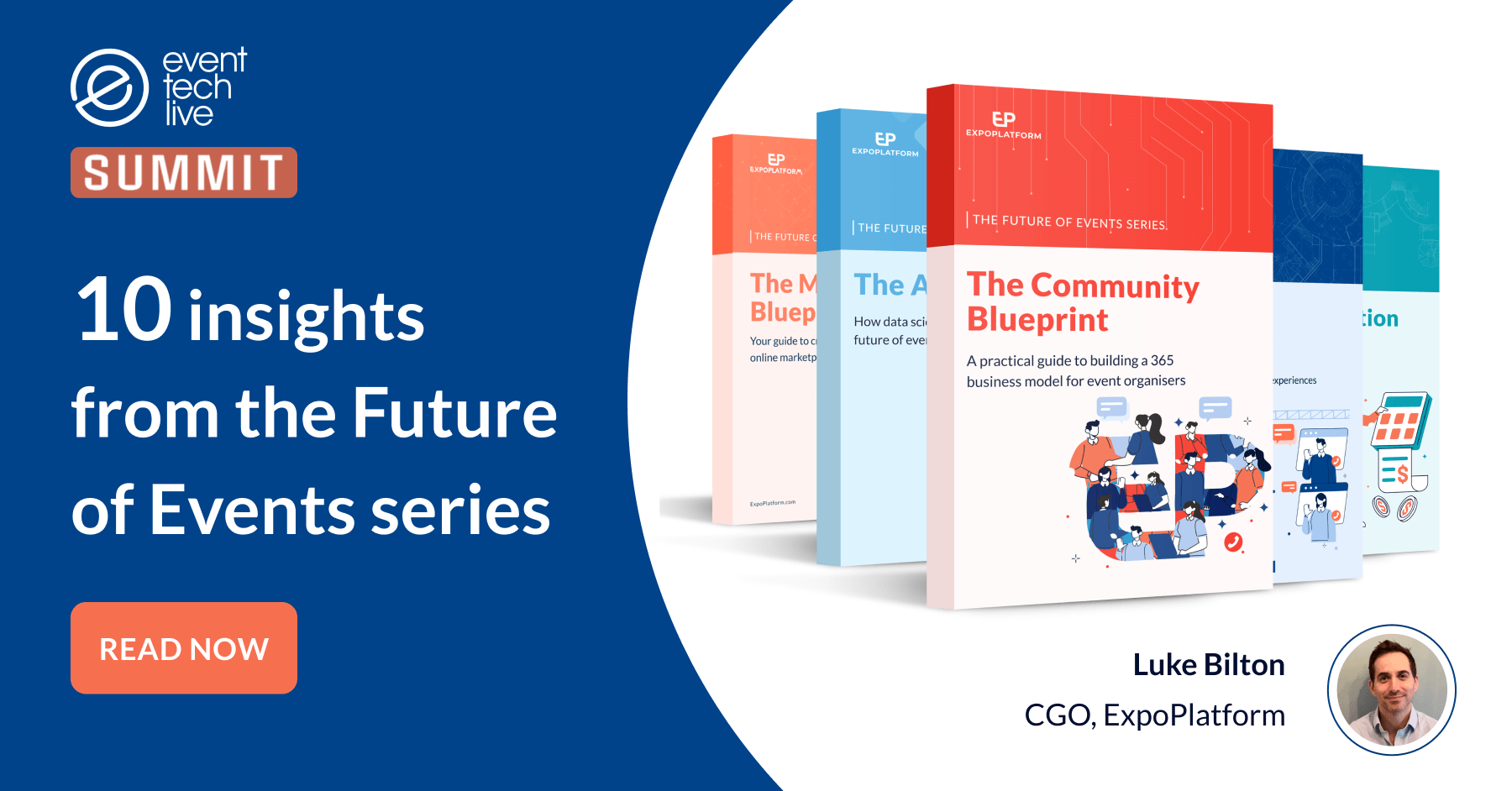 The session was based around research gathered in five in-depth ebooks which collectively have more than 250 pages of expert insights.
You can download the full Future of Events series here.
ITC Asia ensures gathering of global leaders
The world's largest gathering of insurance leaders and innovators came together in Singapore.
InsureTech Connect Asia 2022 offers some of the top access to tech entrepreneurs, investors, and insurance industry incumbents.
Thousands of attendees, meetings and connections were part of the global event in Singapore.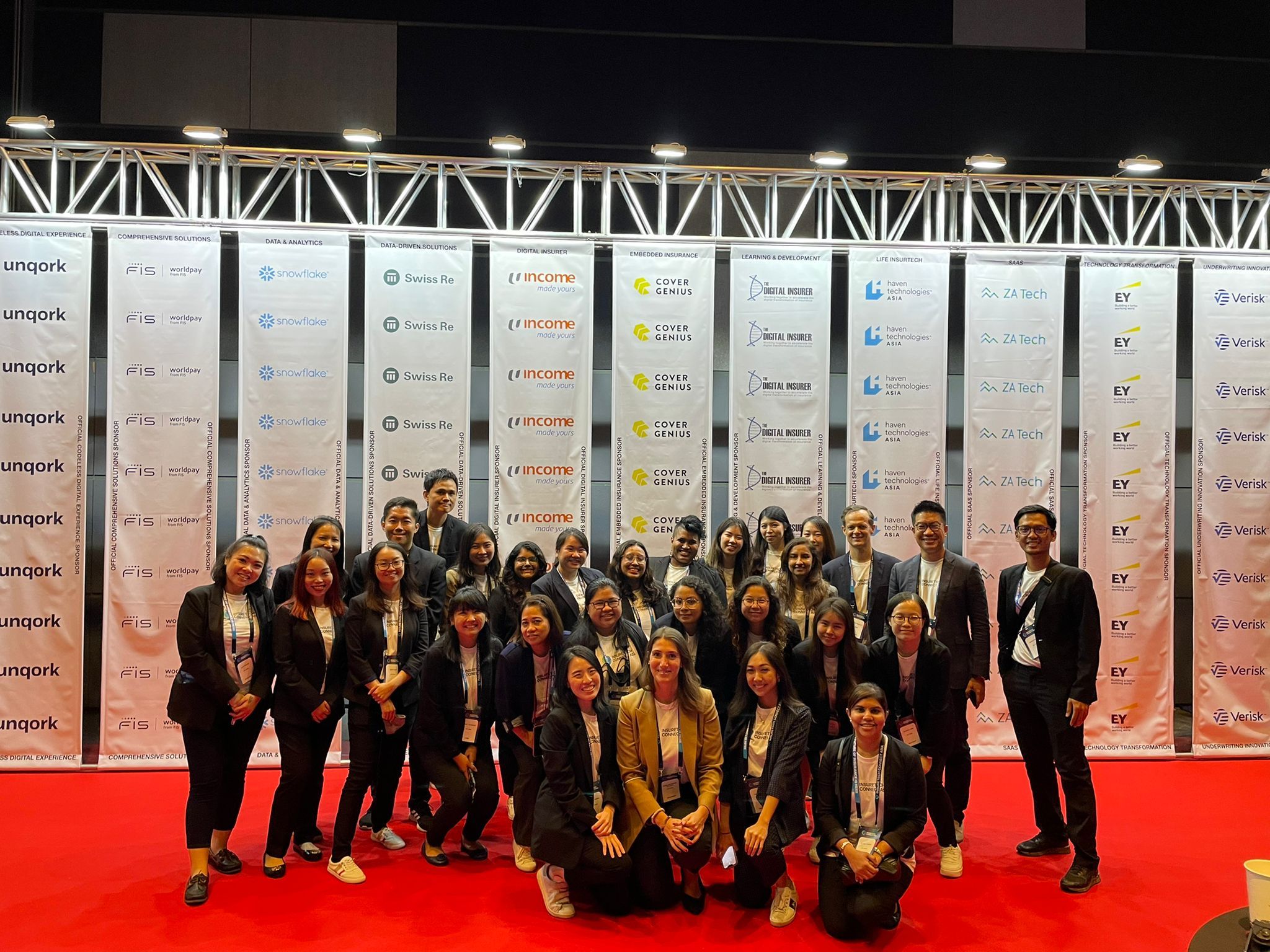 ExpoPlatform partnered with Clarion as eventtech providers for the hugely successful event. Congrats to all involved!
Last week also saw the launch of Ascential's Money 20/20 in Amsterdam alongwith Hyve Group plc's Shoptalk Europe.
Money 20/20 brought global leaders from Google, Deutsche Bank, Mastercard, Sports Bank and izibank to shine a light on the key payments and financial services innovation.
Shoptalk Europe united the entire European retail and grocery ecosystems with over 3,000+ decision makers from the likes of Apple, Red Bull, Calvin Klein, L'Oréal and Coca-Cola attending the show.
We hope you enjoyed reading this article and found it useful. At ExpoPlatform, we want to help you build better events and communities. Please get in touch and ask for a demo here. Thank you.