The Week in Events: Data Science Survey published
This edition highlights findings from an exclusive study about data science in events, while a new survey reveals how ecommerce has become even more important for B2B industries. There's also been a successful Arab Health show in Dubai and the confirmation of a reporting standards initiative for digital events.
Here's everything you'll find this week:
New Data Science Survey published
Strategic thinking for events
Exhibition is back to full health
Reporting standards for virtual events
Further growth in B2B ecommerce
New Data Science Survey published
An exclusive survey of event professionals has revealed the scale in which data has become a major focus in our industry.
The new study from ExpoPlatform found that 52% ranked getting the data foundation right as the biggest hurdle, while 24% said this was organisational issues.
More than two-thirds of respondents (68%) chose shaping products through customer insight as the most valuable opportunity for the event industry.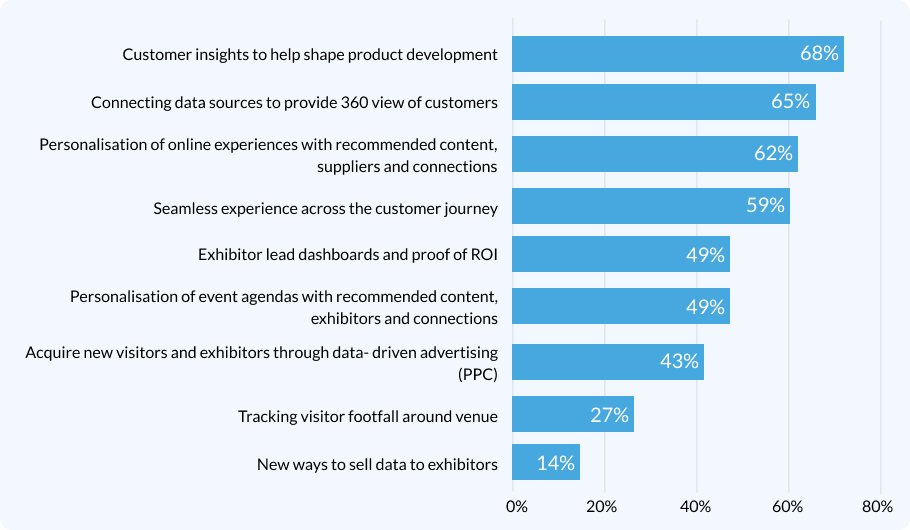 Mykyta Fastovets, Chief Technology Officer of ExpoPlatform, said: "As the industry goes into its third year of the pandemic, we are seeing organisers grappling with how they will make the best of the data they have collected with digital platforms and at in-person events.
"It's interesting to see how this is leading to an increased maturity around product management, and how insights derived from participants' behavioural data can be used to unlock new opportunities."
This was closely followed by being able to provide a 360 view of customers (65%) and personalisation of experiences (62%).
In this exclusive report, we share key insights from our data science survey, revealing how AI and data can have a transformative effect on modern event businesses.
Since 2020, the events industry has generated an estimated 20 times more data. We asked event professionals for their perspectives on this digital growth and how they expect to navigate this emerging landscape of data science.
Download this research to find what they have to say about the following subjects:
Greatest opportunities for data science
Greatest challenges going digital
Key metrics to focus on
Importance of data control for organisers
Plans on building an in-house data science team
We have also created the AI Blueprint to assist planners in accelerating the digital transformation of their businesses. Get your free copy here.
Strategic thinking for events
Exhibition strategies and innovations will be the focus of the latest Exhibition Think Tank (ETT) Club's new mission, it has been confirmed.
The series will kick off on February Thursday an continue until March, giving industry professionals the chance to share insights, knowledge and experiences.
ExpoPlatform will be working alongside ETT-Club as a Gold sponsor tom help with deliver the content.
Members come from different sectors and countries but come together to share their expertise, vision and insights – with about 80% of the sessions held for free to help improve inclusion.
The "big philosophy" of the organisation is to give everyone an equal say in the direction these projects will take.
The previous two missions were centred around the topics of reopening the industry and marketing. 
ETT's community also includes group leaders based in different regions around the globe who provide monthly updates about how the sector is performing where they are.
They gather feedback from what members in their groups are interested in and want to talk about in the organisation's sessions.
ExpoPlatform will also be working alongside ETT and will produce in-depth guides to help industry professionals navigate the changing landscape of events.
Exhibition is back to full health
Arab Health was back to full health after a quieter 2021, giving further proof of the importance of live shows.
The Informa Markets show was held in Dubai last week alongside Medlab Middle East at the Dubai World Trade Centre.
It saw around around 4,000 exhibitors from more than 60 countries and an estimated of 60,000 attendees.
This marks another major return to live shows as the world continues to grapple with the Omicron variant.
One of the topics announced was Mubadala Health's plans to enter Dubai, with its first facility already in progress.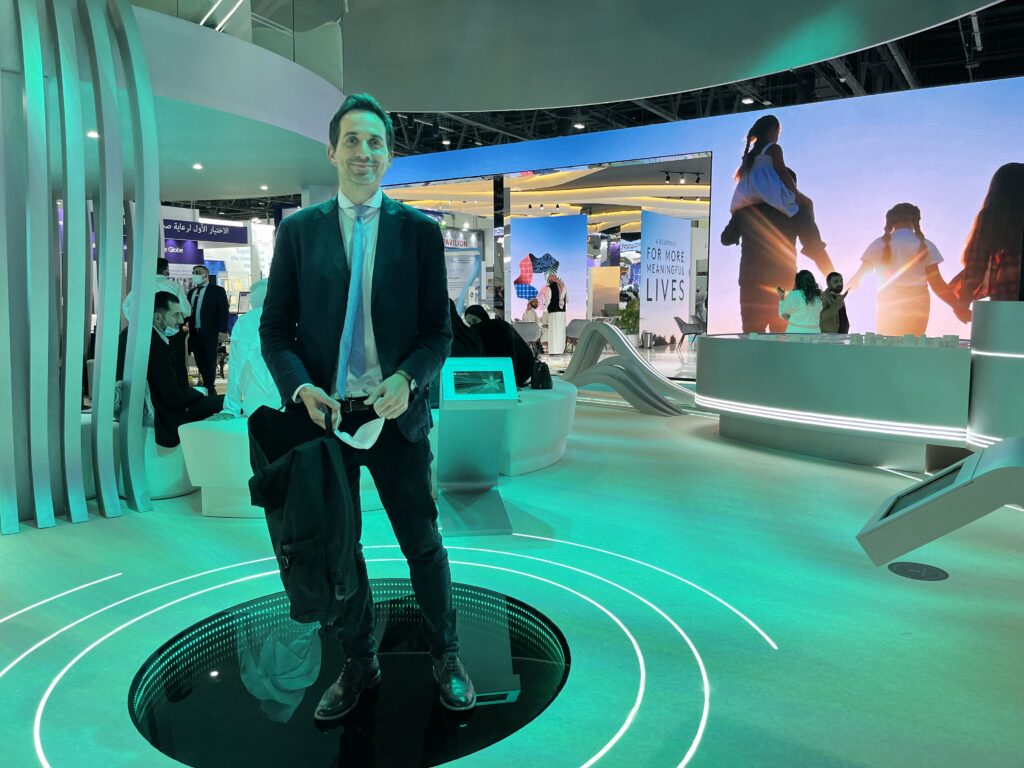 Meanwhile, Emirates Health Services launched what it is calling the "world's first healthcare metaverse platform".
It is aimed at offering solutions particularly to those who are unable to physically commute to a clinic or hospital.
Reporting standards for virtual events
A new industry initiative for virtual events has been launched with a major focus on building a better picture of data.
The Reporting Standards for Digital Events (RSDE) has been developed nearly a year after UFI aimed to give a framework for online shows.
It comes after members from more than 15 event organisations grouped together to develop the new scheme led by BPA. 
This project aims to create a reporting framework for virtual shows to tackle the lack of standards for online.
Glenn Hansen, BPA's president and CEO, said: "The goal for these standards is to serve as a guide for digital platforms to adopt to help organisers accurately and efficiently report on metrics.
"With RSDE, event organisers, exhibitors, digital event platforms and data analysts now have the tools to bring more trust and transparency into the digital event marketplace."
The project comes after an explosion of event data and a working group has now invited the industry at large to review its latest stage and comment. 
Further growth in B2B e-commerce
Online marketplaces in the B2B world has seen further growth, according to a new survey.
Findings from the latest McKinsey & Company poll shows nearly two-thirds (65%) of companies across industry now offer e-commerce capabilities.
This is up from 53% in early 2021 and has been spearheaded by the massive wave in digital adoption over the past two years.
It comes after research by ExpoPlatform and LECTURA showed heavy machinery sales have significantly shifted online as digital and remote transactions have become the preferred channel for buyers.
The findings highlighted high levels of spending has moved online for industries such as construction, agriculture, materials handling and transportation.
The McKinsey study also found that that e-commerce now drives more than 18% of all revenue for the average B2B company, putting it on par with in-person sales and ahead of all other channels.
Meanwhile, two-thirds of corporate customers were said to favour digital or remote engagement when given a choice.
We hope you enjoyed reading this article and found it useful. At ExpoPlatform, we want to help you build better events and communities. Please get in touch and ask for a demo here. Thank you.