Tradeshows 'must compete with Big Tech' digital experiences
Organizers must now compete with the digital experiences of Big Tech giants as well as their tradeshow rivals, according to an industry leader.
Chris Pendley, from Messe Frankfurt North America, told how this new landscape makes it crucial for planners to find the right technology provider to partner with.
This is because industry professionals are now so used to having a seamless experience using technology in their private lives, it is now expected for when they do business.
The digital and data services director said: "In this day and age we're not compared only to our last competitor in the tradeshow industry. We're being measured by their last digital experience, which is Facebook or Google or Amazon.
"The things that used to be bonuses – bells and whistles – they're not anymore, they're expectations."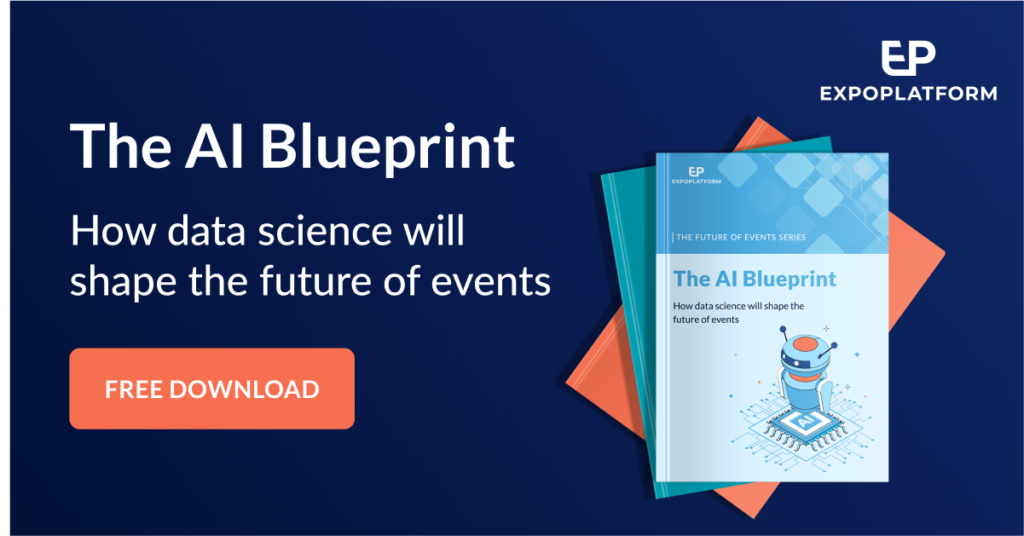 Chris believes finding the right technology provider allows them to focus on other logistical and operational responsibilities of running an exhibition while also providing their customers a seamless digital experience.
It also allows the provider to grow and improve their offerings using feedback from the planner. Which is a win-won for both sides.
Meanwhile, choosing one platform rather than several means analysis of information is made easier by standardizing the data which is collected.
He said: "Finding a partner that can support us on the data needs and the user experience within the registration system is critical. 
"Registration is one of our first touch points with the customer – that has to be so tight that there's no delay, there's no barrier of entry for them.
"To have the lowest amount of friction for them to get registered, the better. 
"It has to be seamless across all platforms – whether they're on their desktop, their laptop, tablet or their mobile phone – those things have to be adaptive, it has to be responsive."
Rise of ecommerce and data
ExpoPlatform research estimates there is now at least 20 times more data available to organizers compared with 2019.
Findings from McKinsey & Co show that ecommerce grew by a decade's worth over the first three months of lockdown.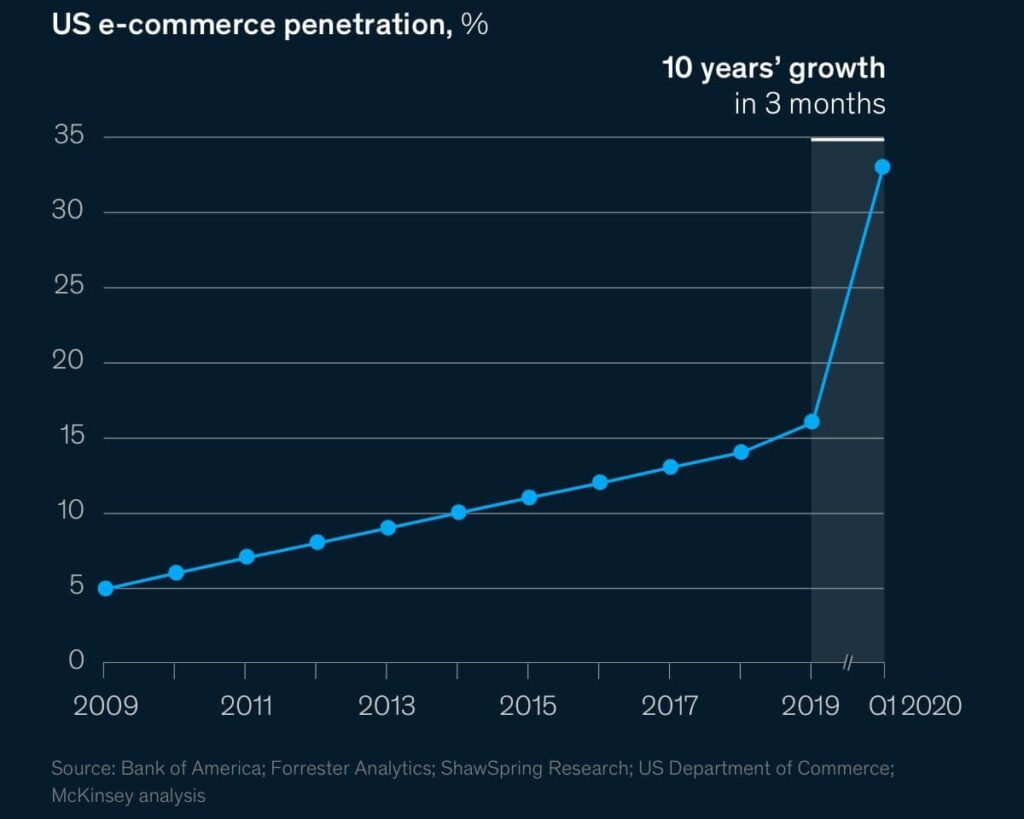 Meanwhile, a forecast from Forrester shows US B2B online transactions will reach an estimated $3 trillion by 2027 – up from$1.7tn in 2021.
Chris believes some sectors in the event space have traditionally been a little slower to keep up with the pace of technology of other industries, however sees that the tide is turning.
He said: "Pre-pandemic, a lot of the focus was about what other trade show organizers were doing – now I see a shift to take note from other markets as well . 
"Face-to-face meetings are at the core of what we do, and that's not going to go away. But because of the pandemic, the last 2 years we have been on fast forward with all of this new "virtual" technology rushing into the event space.
"With that happening, it's become an expectation to have all of these things – the matchmaking, being able to facilitate the streaming of the sessions,  virtual one-on-one meetings with suppliers to buyers for the ones that can't make it to the physical event,."
He added: "It's pushed forward a lot of things that were most likely going to happen anyway, but now it's here and we've got to stay on top of that.
"That's why finding a technology provider that can support that is important.
Localization of international shows
The localisation of tradeshows will become much more common across the industry over the next few years, according to Chris.
That could mean geocloning an exhibition which is successful in the US, while adjusting it to meet the needs of different markets locally around the globe.
He does not believe this will not mean the end of large scale international events where participants travel overseas to take part – but there will now be a mixture of both.
Building a year-round brand
A year-round strategy which can keep an event audience engaged will be a vital factor in drawing attendees to live shows, according to Chris.
This 365 strategy has emerged over recent years as a way to extend the life cycle of an organizer's in-person offerings.
It can be done through content delivery, online networking, ecommerce options and more.
But Chris believes this will allow the event to become an "authority" for education, networking and doing business among professionals across a market.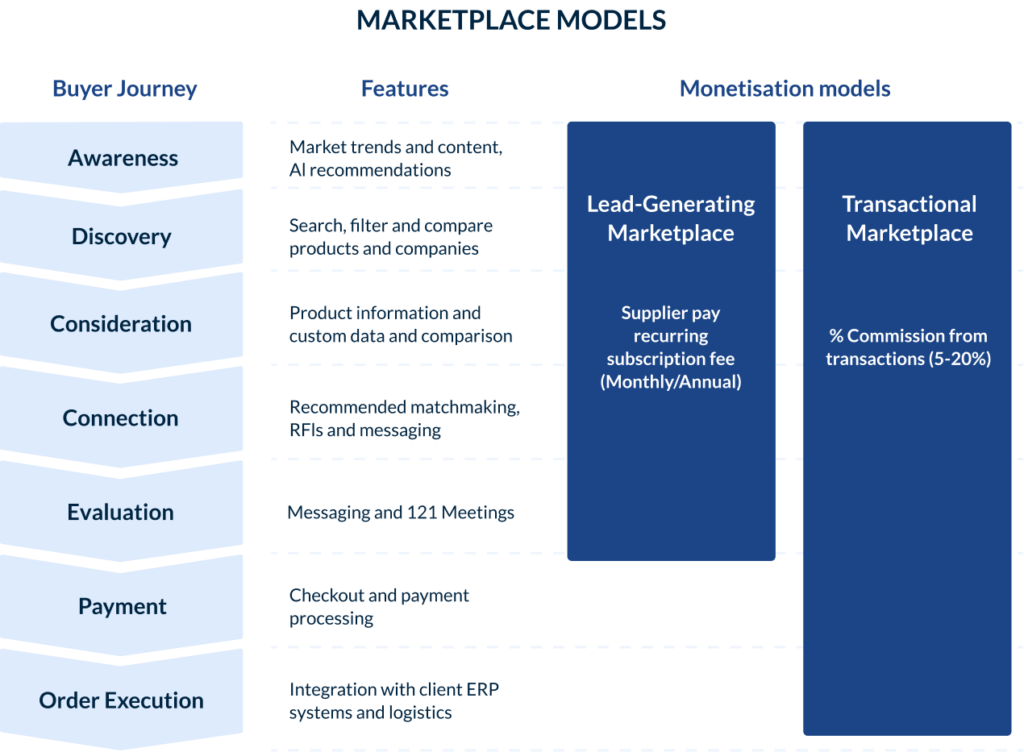 He said: "I believe we're going to see a lot more community driven aspects of the shows, with a lot more focus on the brands versus just the physical event.
"It's becoming more brand centric, where we put focus on the brand, the specific sector and into putting out content year-round. 
"Instead of having the physical event at the top of the funnel, I imagine a community space where you have people engaged 365.
"It can be a year-round marketplace for exhibitors and attendees to still connect and do business in between the shows.
"Within that we're putting out content year-round so we're staying connected with our clients and providing relevant, valuable subject matter to them that they're then able to engage with.
"Part of that content strategy would be the event side of it – you can't replace face to face so we're always still going to have our physical events
"But then you also have the on-line community, you have everyone there year round engaging with relevant industry specific content –  this can give organizers the opportunity to become the authority in the sectors that you're serving.
"And when it comes time for the physical event, they've essentially already registered – they're already part of your community, you just funnel them down into that event."
Chris added: "When it comes to having a centralized platform that can facilitate this community, I'd rather find a qualified partner – organizers are really great at organizing trade shows, putting out content, and finding the relevant experts in their markets. 
"But from the technology side, it's tough to constantly be developing something to stay in pace with the ever-evolving digital space – so it's more efficient to find the right technology partner."
We hope you enjoyed reading this article and found it useful. At ExpoPlatform, we want to help you build better events and communities. Please get in touch and ask for a demo here. Thank you.