Organizers need strategic plan to 'engage in a 365 world'
Organizers need to be build a strategic plan to properly "engage in a 365 world" instead of wasting money at a "non-existent problem", according to an industry expert.
Rob Millar, director at Devonshire and St Andrews, believes organizers have struggled to make the most of this year-round approach due to poor vision.
This comes despite nurturing a community around event offerings being highlighted as one of the biggest opportunities for eventprofs in 2023, with almost two thirds choosing it at 63%.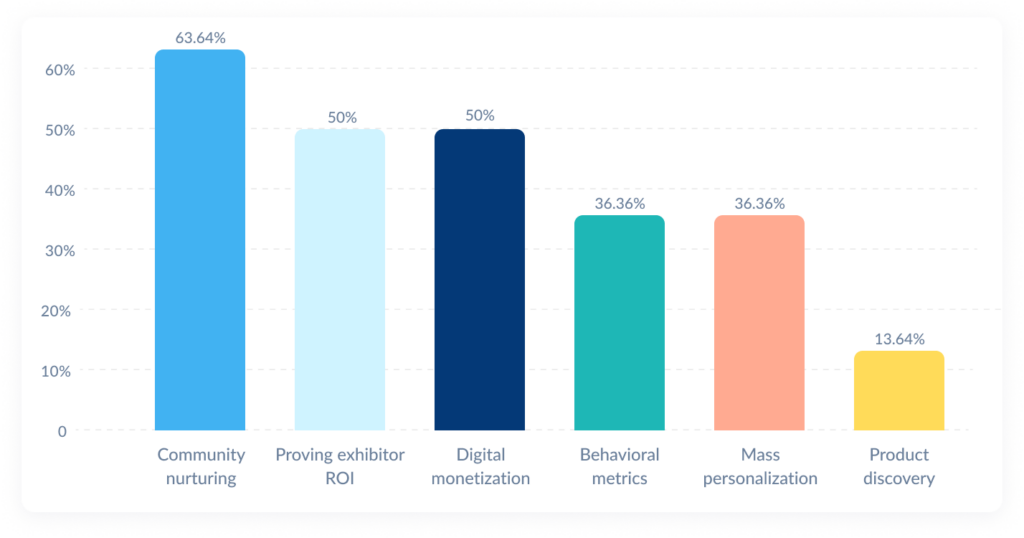 He said: "Even shows that have made a reasonable success of 365 are finding it hard to maintain. They are unsure whether this is a temporary set-back or something more long-term."
It was set out that when "you dig under the bonnet" to see what they actually mean they have to either:
Replicate the  show format online in some way – either virtual events or at least improving their directories of exhibitors

Build a content plan, but without really understanding whether there was any value in it
He added: "My view is both approaches still fundamentally fail to understand the value of skills required to build communities. In both instances they were throwing money at a problem that did not necessarily exist – therefore, I can see why major organizers are now pulling back.
"A community manager or specialist could be an absolutely massive help in most cases, but other skills may also be needed – an example would be you can develop a 365 offer by creating a marketplace where people can buy and sell year-round. 
"That does not need a community manager, but absolutely needs skills around developing and maintaining marketplaces.
"The solution: build a more strategic plan about how you engage in a 365 world, rather than getting existing staff to build on their core knowledge – replicating shows online – or throw money at a non-existent problem – content development."
Rob is a strategic advisor with over 20 years' experience of working globally at board level with major brands across multiple industries.
His area of expertise is in helping businesses create sustainable growth by focusing on strategic transformation – combining the ability to develop long-term strategies with the more practical actions required to deliver change.
Meanwhile, digital monetization and proving exhibitor ROI both came out with 50% of respondents saying it offered room for growth.
The results can be found in our Event Tech Forecast 2023 report, which took feedback from eventprofs from around the world to show the state of our industry.
A follow-up webinar to this study brought together a panel of experts to discuss its findings, with engagement from viewers around the world.
Community came out second in an audience poll of where the best opportunities for digital revenue lie, with 18% of respondents choosing it.
Chris Pendley, of Messe Frankfurt North America, highlighted how this 365 approach leads to better engagement, making it easier to get sign-ups to your live event.
The director of data and digital services said: "When you have that, you've got these people engaged year-round – they've already signed up for the content that you're putting out, even if there are many events a week that will really be doing pop ups and more localised smaller events.
"Doing things like that throughout the year, when it comes time for the big exhibition, the barrier of entry is going to be a little bit lower."
But Dahlia El Gazzar, of DAHLIA+ Agency, warned organizers not to approach this model with money as the main focus from the beginning.
She said: "You have to think of it in the sense of how you're building this group of people that have something in common, that have an emotional connection of some kind.
"You bottle that energy and then you promote it, that's how you build the community – not thinking that you're going to make $10 million from the get go."
We hope you enjoyed reading this article and found it useful. At ExpoPlatform, we want to help you build better events and communities. Please get in touch and ask for a demo here. Thank you 😀